What a great initiative!
A sustainable project is being developed in Bahrain that uses solar energy trees around the city of Diyar Al Muharraq, intended to supply power to irrigation systems.
The solar energy trees will reduce electricity and maintenance costs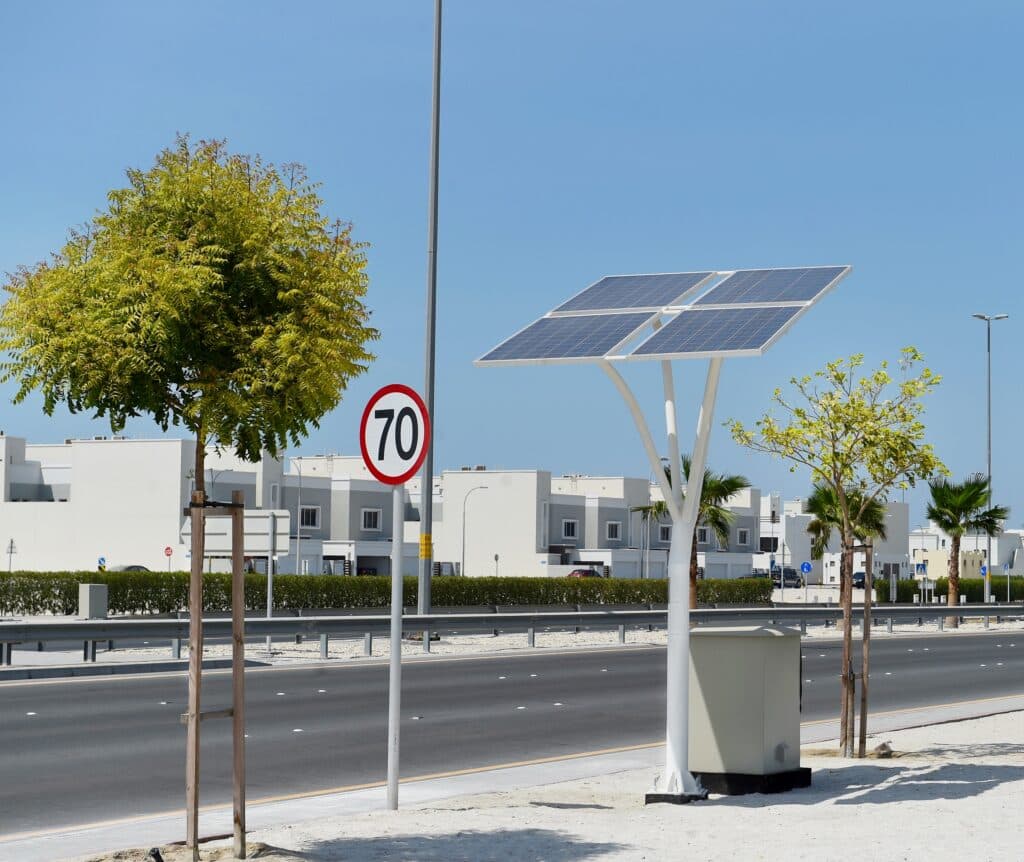 The project is spearheaded by Diyar Al Muharraq real estate developers in an effort to preserve the environment and aiming to create a smart city in Bahrain by initially installing 103 solar lighting units across the area.
Diyar Al Muharraq is also playing a key role in achieving sustainability in the Kingdom by using LED lights in public areas in the city.
READ MORE:
A Short Film Contest Is Open To Videographers In The Kingdom
READ MORE:
No More Home Quarantine For Those Traveling To Bahrain