Shawarma in Bahrain is something everyone has to experience. This irresistible sandwich is a staple on the island and it's hard to pass on having one. There are many popular spots people swear by, but there are also hidden gems that only locals of that specific area know about and are loyal to.
We recently asked our readers what their fav go-to shawarma spots in the Kingdom and y'all delivered some fire!
After looking through the recommendations, we compiled a list of 33 spots on the island that are local favorites who's shawarmas you should definitely try.
It would take a long time to try out every one of these spots so if you are a shawarma lover, scroll down to check out the best spots for the globally loved sandwich, and support local businesses!
WHAT: Voted most consistent shawarma on the island.
WHERE: Sayh | Arad | Manama | Tubli | Juffair | Budaiya
WHAT: A local favorite and highly recommended for shawarma, roosys, and grills!
WHERE: Busaiteen
WHAT: Voted as one of the best shawarma in Bahrain! Definitely worth the try.
WHERE: Muharraq | Manama
WHAT: A Turkish shawarma spot in Riffa deemed as one of the most delicious shawarmas on the island.
WHERE: Riffa
WHAT: You can never go wrong with Sameeh. Head here when craving any kind of carb, and the shawarma doesn't disappoint.
WHERE: Qudaibiyah Ave, Manama
WHAT: This spot has to be on your shawarma bucket list in Bahrain HANDS DOWN.
WHERE: Jidhafs | Isa Town | Muharraq
7. Haifa Cafeteria
WHAT: A very well known spot for a quick shawarma or malghoom, especially after a night out at block 338.
WHERE: Shawarma Alley, Adliya
WHAT: This Lebanese street food style restaurant opened up last year and quickly gained the hearts of many for their delicious shawarma!
WHERE: Saar
WHAT: This shawarma spot is literally around the corner from the airport so if you're planning on traveling and want one last shawarma from Bahrain, this is the place to go to as its a local favorite.
WHERE: Busaiteen
WHAT: Another Block 338 favorite for quick and tasty shawarma and malghooms.
WHERE: Shawarma Alley, Adliya
WHAT: A very loved Lebanese restaurant in Bahrain serving all the classic Arabic dishes. With 6 branches spread across Bahrain, you'll never be too far from delicious shawarma.
WHERE: Manama | Tubli | Hamad | Riffa | Jid Ali | Sanad
WHAT: This spot is the world's first flame thrower shawarma experience and they have unique flavors using flavorful sauces and 'Oman fries'. Definitely worth a taste!
WHERE: Osama bin Zaid Ave, Adliya
13. Um AlShagar Grills
WHAT: A local fav on the island is this Galali based family-owned cafe, and the shawarma is highly recommended.
WHERE: Galali Ave, Hidd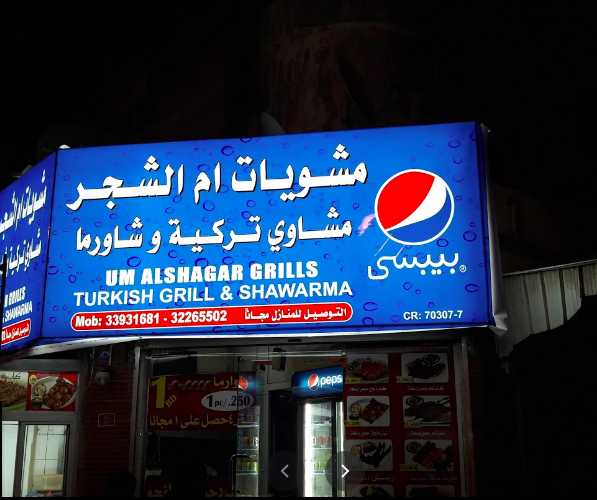 14. Twister Land
WHAT: Known for great shawarmas, malghooms, and juices. Worth the visit for when the shawarma cravings kick in,
WHERE: Adliya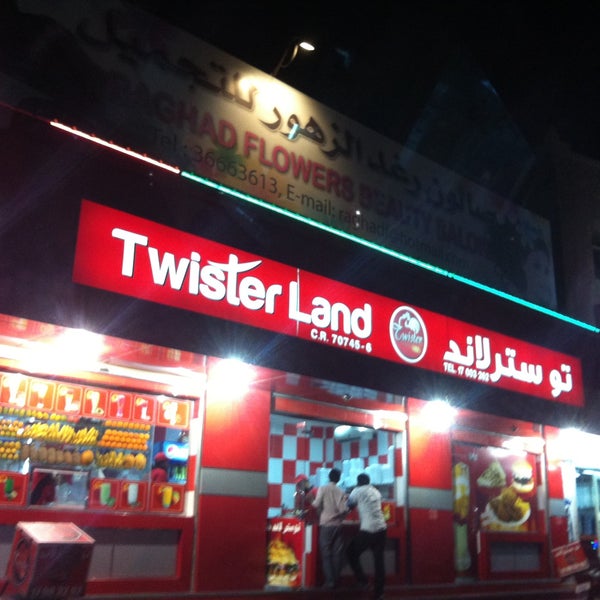 WHAT: Voted one of the best shawarmas on the island! Locally recommended by many and worth checking out.
WHERE: Tashan
WHAT: Although the regular shawarma is incredible, the doner shawarma is a MUST TRY!
WHERE: Hidd
WHAT: Not to be confused with the Lebanese Restaurant mentioned above, this place has been serving authentic and delicious shawarma since 1998.
WHERE: Adliya | Galali
18. Loo Loo Turkish Grill
WHAT: Locally voted as one of the best shawarma in Bahrain, so definitely visit this spot for a change from your go-to.
WHERE: Riffa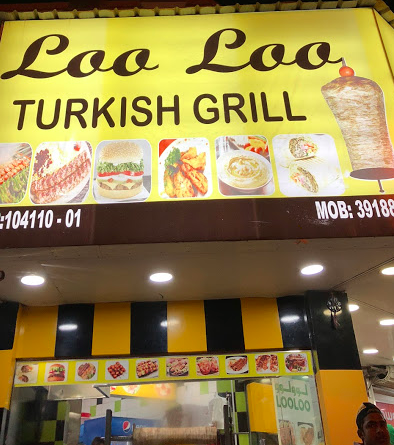 WHAT: This spot will not disappoint! They have many unique flavors and sandwiches, like the Tandoori shawarma in the photo below.
WHERE: West Riffa
WHAT: For that classic shawarma taste you can never have enough of, this place might hit the spot!
WHERE: Manama
WHAT: A popular brand in Bahrain serving delicious shawarma since 1996. That's over 20 years of serving up delicious food on the island!
WHERE: Every major area in Bahrain > get locations here.
WHAT: Every shawarma lover must try shawarma from this classic spot in Riffa!
WHERE: Riffa
WHAT: Another unique concept shawarma spot with delicious flavors like the Chimichurri shawarma and BBQ malghoom.
WHERE: Ajwad Al Jurbi, Jurdab
WHAT: A great spot for affordable shawarma or roosy! A local favorite and go-to for many on the island.
WHERE: Juffair | Seef
WHAT: A well-known shawarma spot with a couple of branches on the island that won't disappoint. They've also got some tasty fresh made pizza!
WHERE: Riffa | Jid Ali | Muharraq
WHAT: This Turkish spot makes some of the best local grills and shawarma in town, served with such great fresh bread!
WHERE: Um Al Hassan
27. Adam Broasted & Shawarma
WHAT: One visit from this spot will have you coming back for more and more! It's one of the best in Bahrain.
WHERE: Jidhafs | Busaiteen
WHAT: If you're in the area, you cannot miss this spot for classic Bahraini dishes and a shawarma that won't let you down!
WHERE: Adliya
WHAT: This spot opened up last year and has gained popularity among the locals! They've got a variety of dishes from pastas, burgers, and of course, shawarmas which are a hit with the crowd.
WHERE: Adliya
WHAT: A Syrian restaurant based in Muharraq serving up grills, pastries, and truly delicious shawarmas!
WHERE: Al Khalifa Ave, Muharraq
WHAT: This Lebanese restaurant makes really great comfort food as well one of the best shawarma on the island.
WHERE: Manama | Seef Mall Muharraq
32. Agege Broasted
WHAT: This spot, named like the famous Lagos agege bread reportedly has the best-broasted chicken in town, but people also flock here for the shawarma.
WHERE: Jid Ali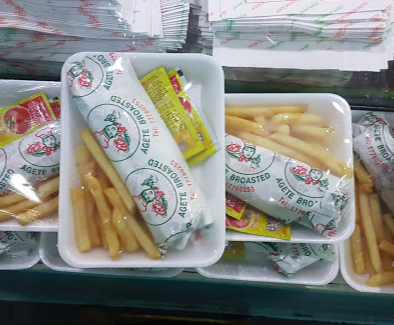 WHAT: Many local residents claim this is the best authentic Turkish restaurant in Gudaibiya, serving unforgettable shawarma.
WHERE: Gudaibiya
READ MORE: These Are The Best 8 Spots In Bahrain For A Delicious Roosi Sandwich
READ MORE: Here are 5 Places In Bahrain To Grab A Tasty Hot Dog On National Hot Dog Day
READ MORE: 19 Burger Joints To Try In Bahrain To Celebrate National Hamburger Day 2020