We're now entering Libra season (Sep 22 to Oct 22) and this is the type of energy we all needed in 2020. Where my Libras at!
For those who aren't horoscope afficionados, the sign of Libra is ruled by Venus, the planet of love, and is also a symbol of balance and reliability.
Libra energy is like a harmonious, loving vibe which we all need a little of right now!
If you have Libra friends or family in your life these are definitely ones that have been there for you in situations and someone you can trust the most!
Libra seasonhttps://t.co/Kava6dr5yW pic.twitter.com/WHQGLwESop

— Astro Poets (@poetastrologers) September 22, 2020
Lo and behold, scroll down for some funny Libra memes that'll have you saying "Omg that's so me" or "That's so Sarah!"
1. Being indecisive is a biig Libra trait, FR
2. Y'all always pull through!
3. Want alll the love
4. Can't decide!
5. I'm sorry you are sensitive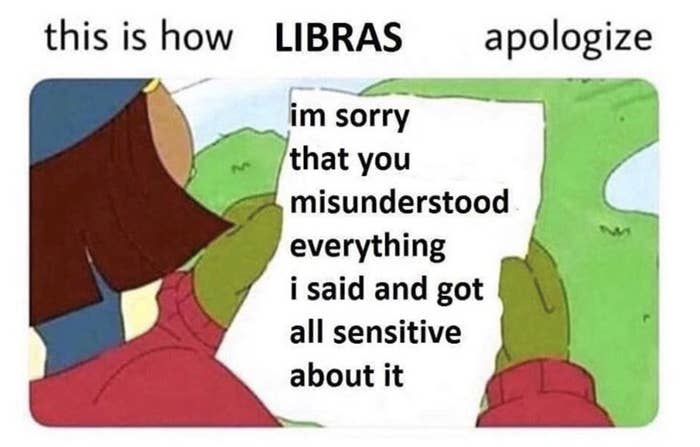 6. Y'all carry all that
7. Low key the BIGGEST tea spillers!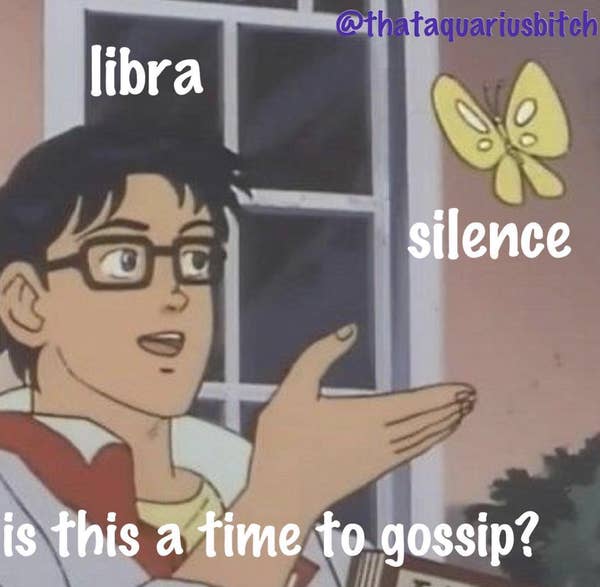 8. !!
9. Such people pleasers
10. Avoid confrontation at all costs
11. Libras and their supportive energy!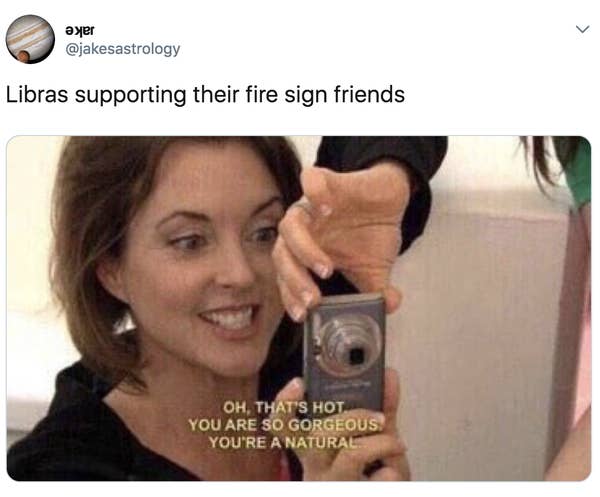 12. DUH
hey libras ? pic.twitter.com/8CGUgpilUS

— ben (@itsbenhood) September 23, 2020
READ MORE:
12 Memes About September 2020 That Are So Accurate
READ MORE:
13 Funny Memes About Online Classes In 2020 That'll Give You A Good Laugh Today
READ MORE:
24 Funny Work From Home Memes That Will Make Your Day