Time to get our routines back to normal
With Ramadan almost over, we're about to make a switch back to all meals of the day! Eid is the perfect celebration to start doing so, and we've compiled the go-to in Bahrain for a relaxing time during the holiday. Have a family day out with a great brunch at these 10 spots on the island! Scroll through to check them out:
Opa Bahrain
Let's go all the way to Greece this Eid holiday! Opa is an authentic Greek restaurant and is the perfect spot for a family brunch day!
Contact: 3355 5244
Wyndham Grand Manama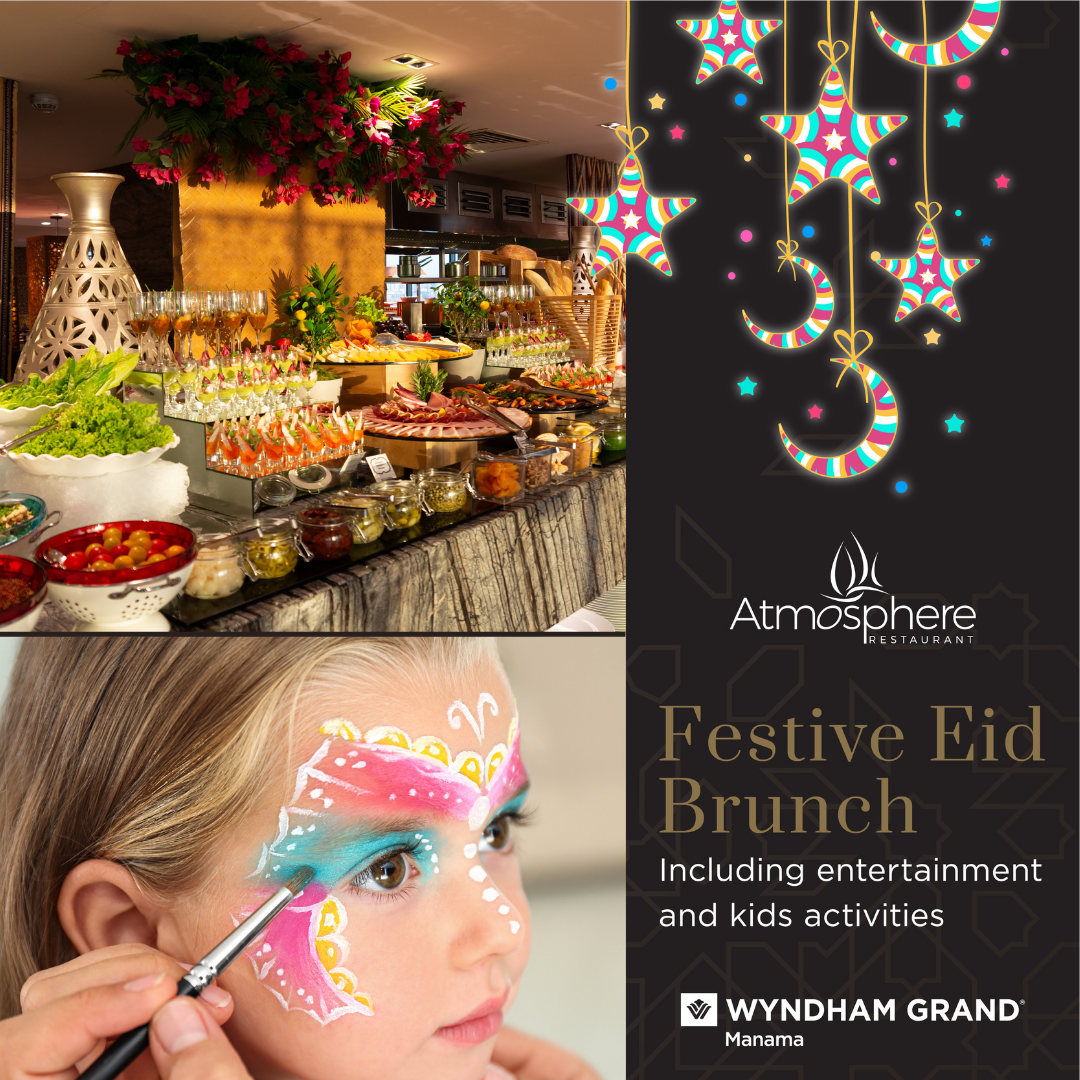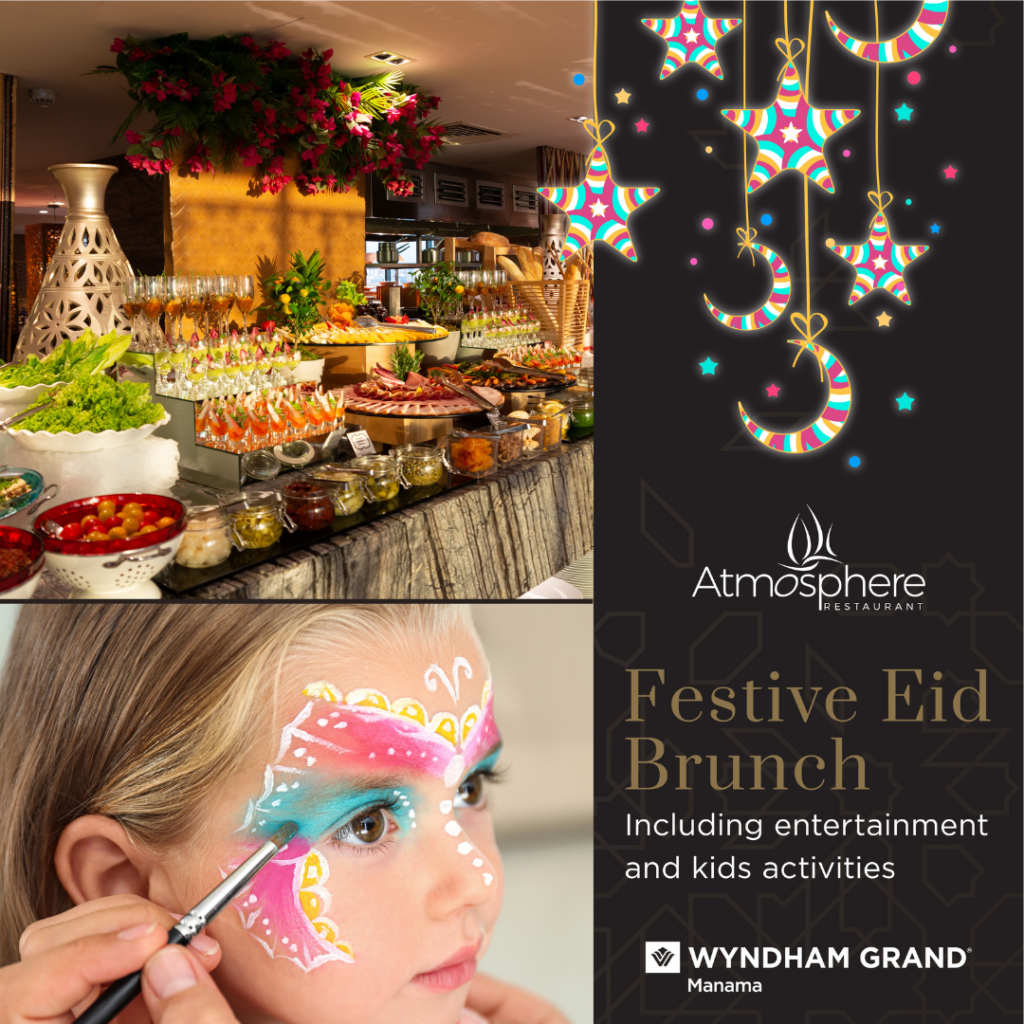 Head over to a festive Eid brunch at Wyndham Grand Manama's Atmosphere Restaurant. From great food to activities for kids, it's a perfect Eid plan!
Contact: 3366 0312
The Ritz-Carlton, Bahrain
The beautiful Nirvana at Ritz-Carlton is all set to welcome you for a delectable Eid brunch! What better way to spend Eid than to indulge in great Indian food!
Contact: 1758 6868
Al Areen Palace & Spa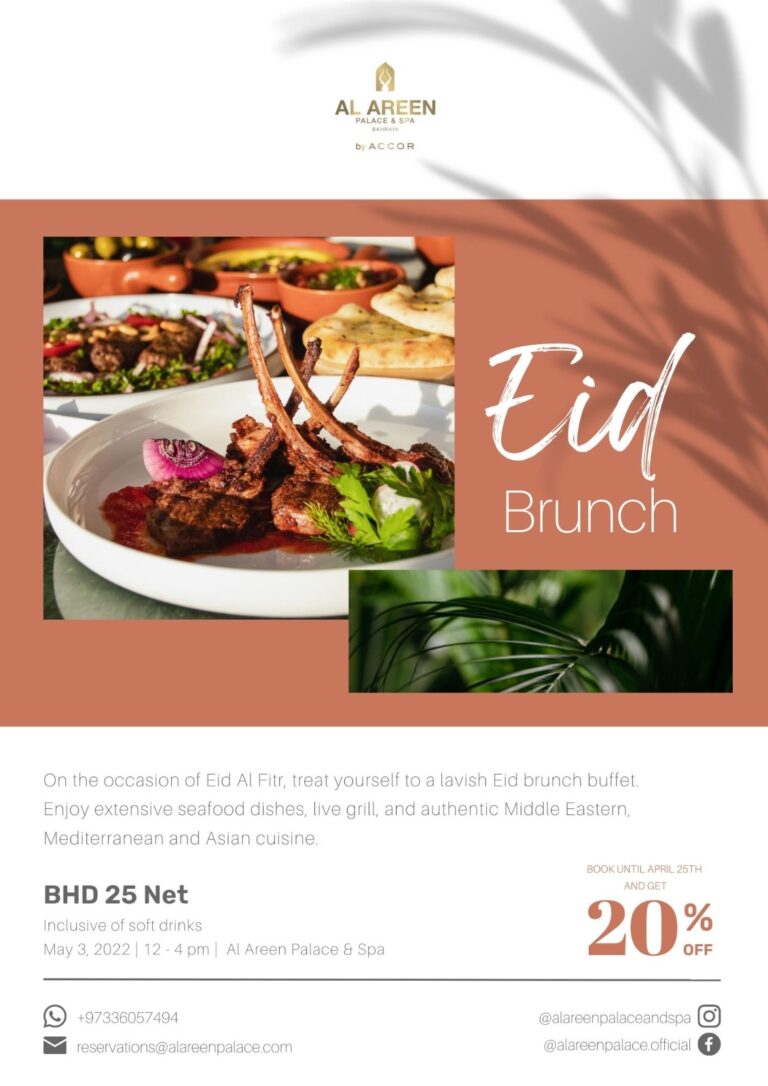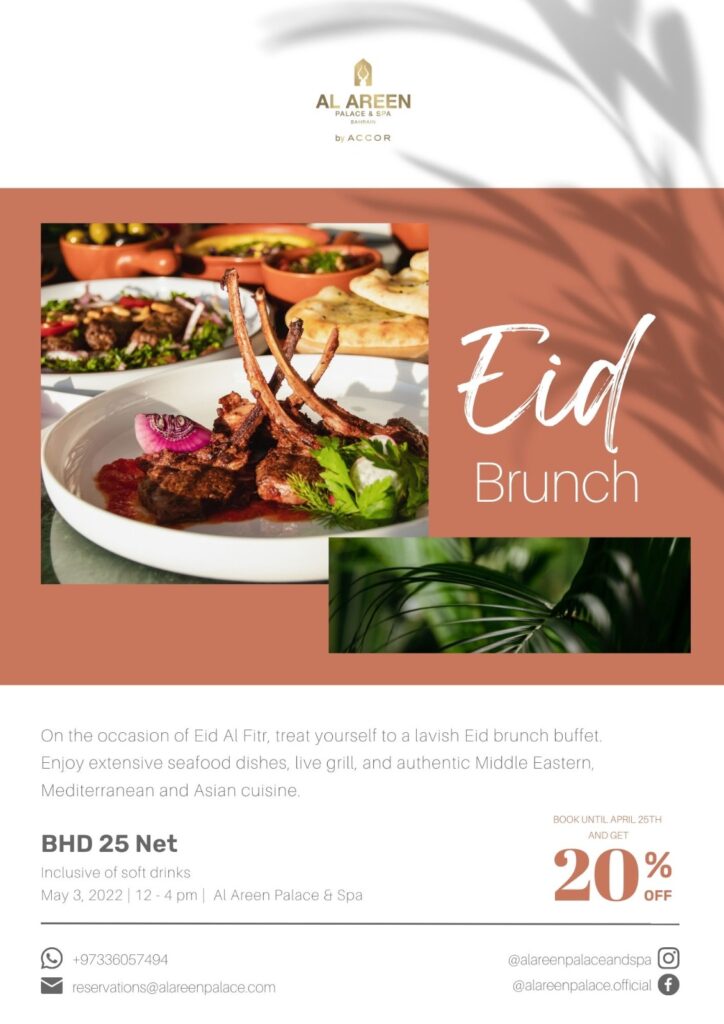 A lavish Eid brunch awaits you at Al Areen Palace & Spa! From a variety of seafood, to live grill and Asian and Middle Eastern cuisine, they have it all!
Contact: 3605 7494
LUMEE Street Cafe
One for the traditional aesthetic! Loving the essence of home here, and the perfect way to celebrate Eid with the family!
San Carlo Bahrain
Authentic Italian experience, and the views!
Crowne Plaza
Friday brunches are back this Eid at Harvesters Pub & Terrace, Crowne Plaza!
Contact: 1753 1122, 3992 0163
Oliveto Restaurant & Lounge
Also favorited by many, and for good reason!
Contact: 1771 6747
Otto
Another taste of Italy, and we're especially here for the green wall!
Four Seasons Hotel
Head over FSB for a delicious brunch on the first day of Eid.
Contact: 1711 5500
Eat well!
READ MORE:
Heartwarming! HM the King Gifts Eid Grant to Thousands of Families in Bahrain
READ MORE:
10 Things to Do This Weekend in Bahrain: April 28-30
READ MORE:
Eid Is Just Around the Corner and Here Are 10 Salons in Bahrain Where You Can Get Yourself Pampered