Creamy sugary wonders!
We all love a good ice cream once in a while or maybe more than that, okay we love ice cream and can have it every day! It's getting hot outside and some ice cream would just be perfect! Getting straight to the point, we have some super cool spots in Bahrain serving great ice cream, the weekend is here so why not check 'em out today!
Atlanta Ice Cream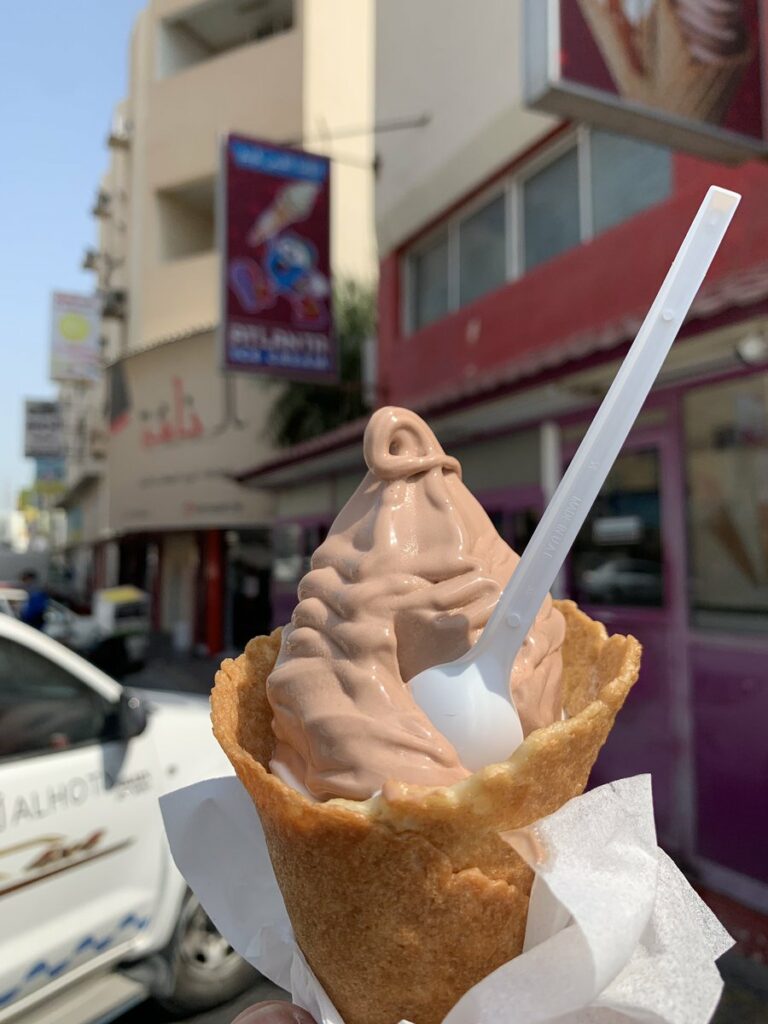 This OG spot needed to be on this list how could we miss it! We all LOVE Atlanta Ice cream!
Umai Tori Ice Cream
Great flavors and what a texture! The Japanese soft serve we all love, Umai Tori Ice Cream is a fan fave.
Check it out here.
Movenpick Ice cream
Movenpick Ice cream, does it even need any intros? We all love the great ice cream at Movenpick and can have it any day!
Florencia Ice Cream
Handmade ice cream and oh, how great is it! Florencia Ice Cream is by far one of the most popular ice cream spots in Bahrain and for all the right reasons!
Frioo Creamery
Oh, we can't get enough of this cutest snowflake ice cream from Frioo Creamery!
Five Degrees Artisan Ice Cream
You'll find one of the best ice creams in town at Five Degrees Artisan Ice Cream.
Flat White Café
Soft and a textural treat is this ice cream by Flat White Café.
MILKD
OG ones know, this spot is an absolute treat! We're drooling just looking at the picture of this cutest cup!
Bae
Okay here's the deal! Would you try this red bull soft serve? We will!!
Baskin Robbins 
Who doesn't know the world's best ice cream place! Baskin Robbins is an absolute fave.
Heading out right away!
READ MORE:
Summer Break! Learn a New Skill Every Day at This Art Space in Bahrain
READ MORE:
10 Things to Do This Weekend in Bahrain: May 19-21
READ MORE:
Experience the Thrill of Wakeboarding or Wakesurfing in Bahrain With This Local Business