While 2020 has been a unique experience for everyone, from completely adapting to new routines, rules, and lifestyle changes, one thing has been a constant the past few months which has been wearing a mask!
If you've worked from home then you probably wore a mask when you went outside but now for many who are returning to work, school, and participating in safe activities, it's important to be cautious and maintain preventative measures.
These products below will help solve everyday problems we now face with facemasks such as foggy glasses and disinfecting surfaces.
Scroll down below to check out much needed 2020 essential products under BHD 20!
FYI – our editors have picked out these products to recommend. LocalBH may earn a small share from the links on this page. Also, prices may vary after the date of publication!
1. Levi's Re-usable reversible face masks
These masks are 100% cotton and come in 3 sizes, and machine washable. They also come in a pack of 3 and can be worn in reverse!
Grab a pack from Amazon for BHD 6 here
This is for those who are constantly experiencing foggy glasses when wearing a mask, which can be super irretable! Not to mention the summer weather when you step out and glasses get fogged up. This spray is the perfect solution.
Grab a bottle from Amazon for BHD 3.7 here.
This bandana can be worn 12 different ways is made of microfiber polyester, which makes it lightweight. It's perfect for working out, running, anything outdoors as it protects from dust and wind and is breathable. They come in 33 different colors so you can really make it your own here!
Get it on Amazon for BHD 4.3 here.
For when you're on the go and forgot to bring a mask and now have to turn around and go back home for one. This is the perfect solution for that!
These protective cases can hold up to 5 masks and can easily can be thrown into a purse, a bag, be kept in the car, etc. They also come in 5 different translucent colors which is neat.
Get it for BHD 3 from Amazon here.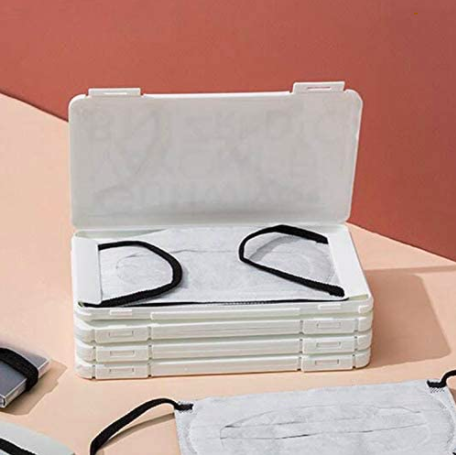 5. A UV light sanitizer box for items as well as a diffuser and charger
This item is a MUST! For one, it completely sterilizes your face masks, gloves, devices, keys, rings, alll the accessories with UV light. You can charge your phone by placing it on top, and even put in a few drops of essential oil as it triples as an aroma diffuser to keep your accessories smelling good!
Get it from Amazon for BHD 18 here.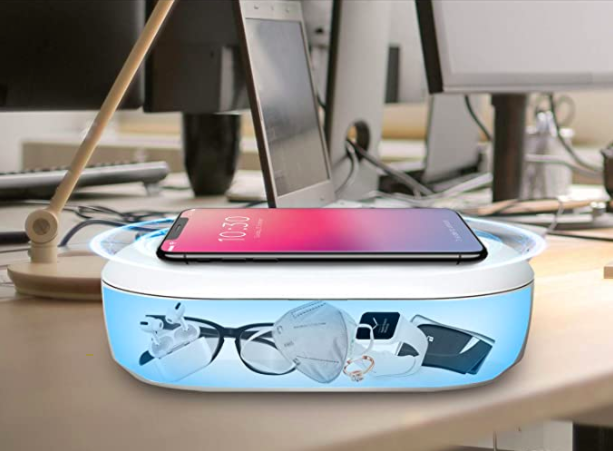 This washable cotton mask has a vinyl window for clear communication with those hard of hearing and works well for those office meetings. Don't worry about it getting foggy, just a couple drops of anti-fog spray for glasses will quickly get rid of that problem.
Get it from Amazon for BHD 5.6 here.
Hang your reusable face masks so you can access them easily on your way out or have somewhere to put them when you get back home. It can also be put in a car, in the office, wherever you go so that you have a place for your masks that won't touch the surface! These suction cup hooks are a fantastic option as they don't require much effort to install on the wall since they use vacuum suction to stick.
Get it on Amazon for BHD 3.3 here.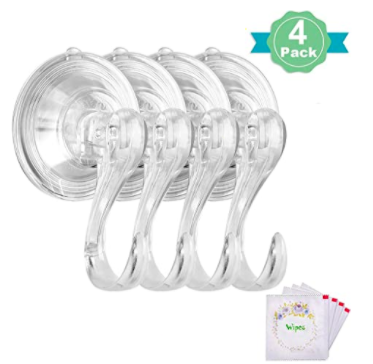 Wearing a mask all day especially if you have to be out for work can cause pain behind your ears from the straps, which is where these little silicone straps come in! They can be adjusted to three sizes and help relieve ear pain by wrapping the mask around the back of the head rather than behind the ears.
Get from Amazon for BHD 3 here.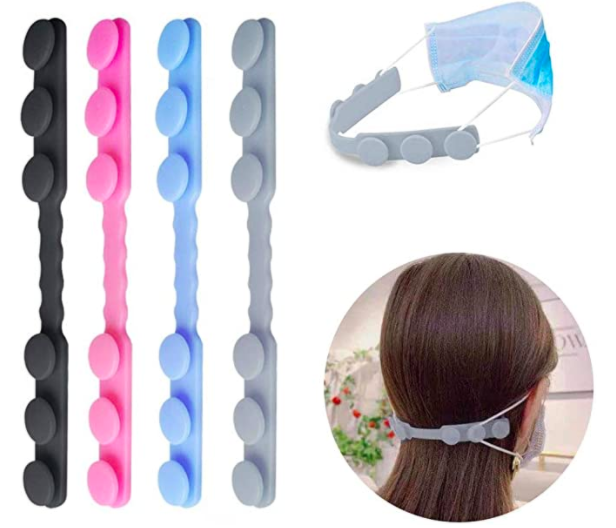 This spray has big benefits, for one it smells really nice from the essential oils and clears up the respiratory system and it also deodorizing and sterilizes at 99.9% which prevents germs from spreading. If you're wearing a mask for a long time every day, this accessory will help you maintain preventative measures! Just spray a couple times on each side for full effect.
Get it from Amazon for BHD 6.5 here.
UV light is proven to be 100% effective in disinfecting surfaces and air, and you can eliminate these microbes by waving this wand around your home or office, masks, clothes, shoes, phones, keys, basically anything! It is lightweight so can easily be carried around with you.
Get it from Amazon for BHD 10 here.
READ MORE:
5 Brands In The GCC That Sell Reusable And Slick-Looking Cloth Masks
READ MORE:
Shop Locally: 5 Great Bahrain Based Skincare Lines You Can Purchase