While traveling abroad this summer has been pretty much ruled out, you can still feel like you're on vacation in Bahrain! Staycations are a great way to reset and have some fun, and this island has so many options for that!
If you're looking for a private spot to call your own for a weekend, check out these Airbnb listings in the Kingdom that are absolutely PERFECT for a mini-getaway.
Scroll down below to see a few Airbnb options in Bahrain to have your own little vacation with minimal spending. We love a good staycation deal!
This Seef spot has incredible views and is a great getaway in the city. It's walking distance from City Centre if you feel like spending the day shopping. There's also a pool and gym in the building so you can have some self-care vibes going on. Enjoy the downtime at this prime spot for less than BHD 50/night. Sounds amazing!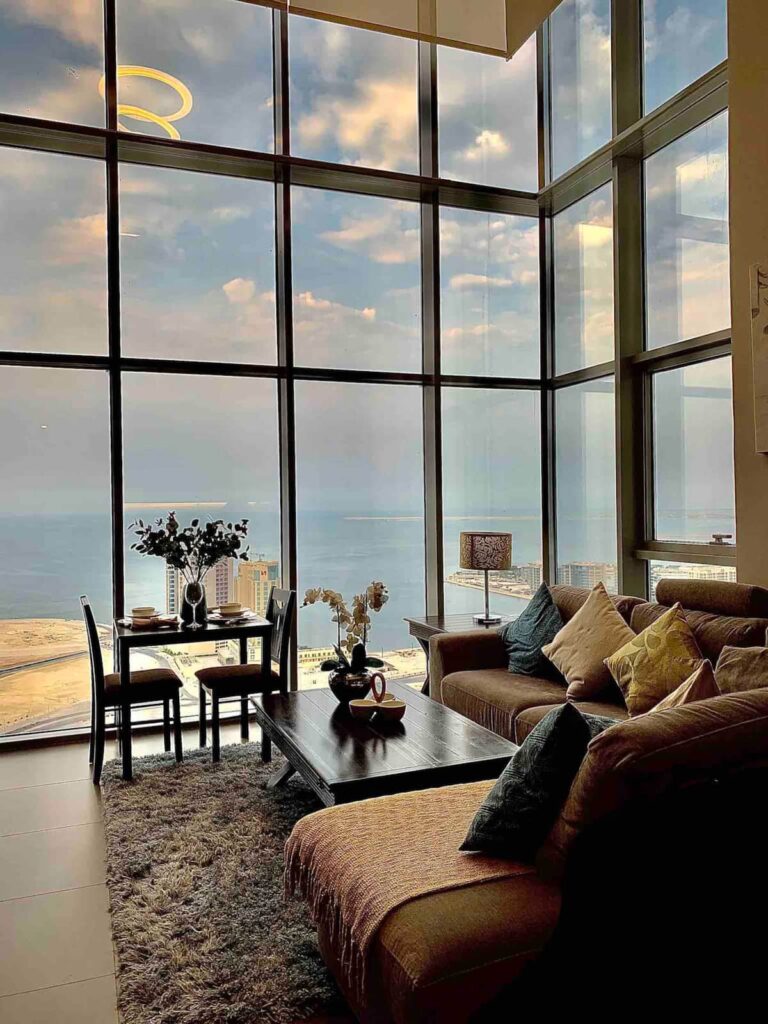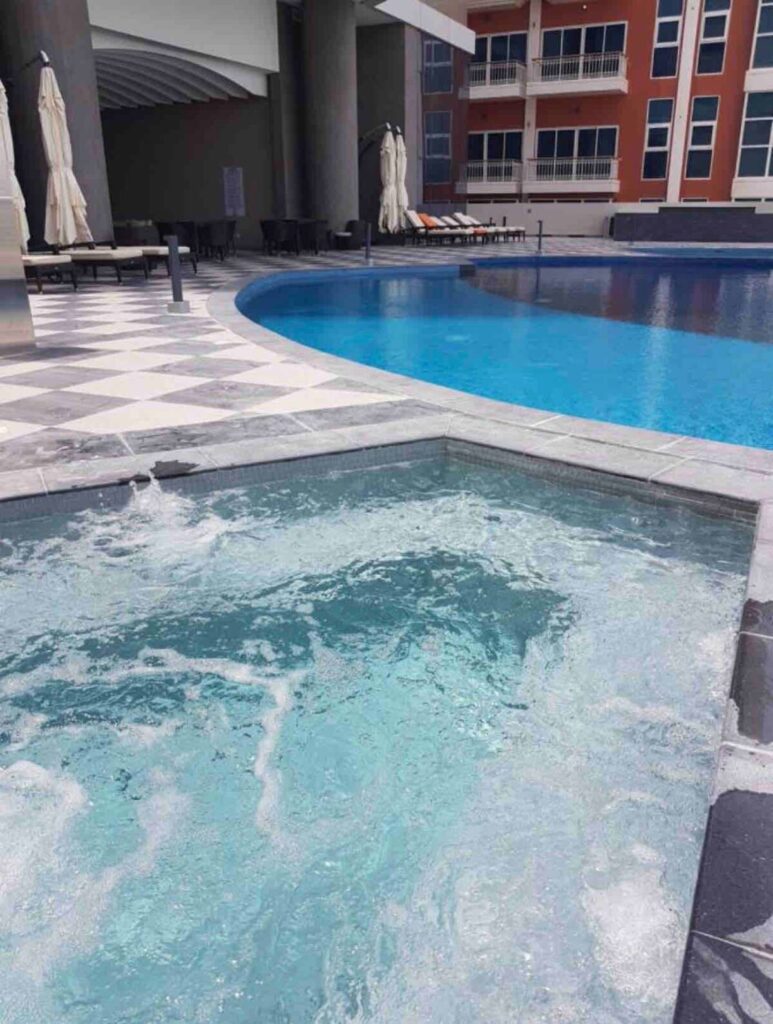 Want to get away from the daily hustle-bustle and enjoy a quiet weekend? This apartment in Dilmunia is just the place for you then! It is a budget-friendly, seaside location where you can comfortably relax and is also very close to Amwaj Islands where you can drop in for a nice beach day or you can lay by the GORGEOUS rooftop pool! It's in a lovely location for less than BHD 33/night.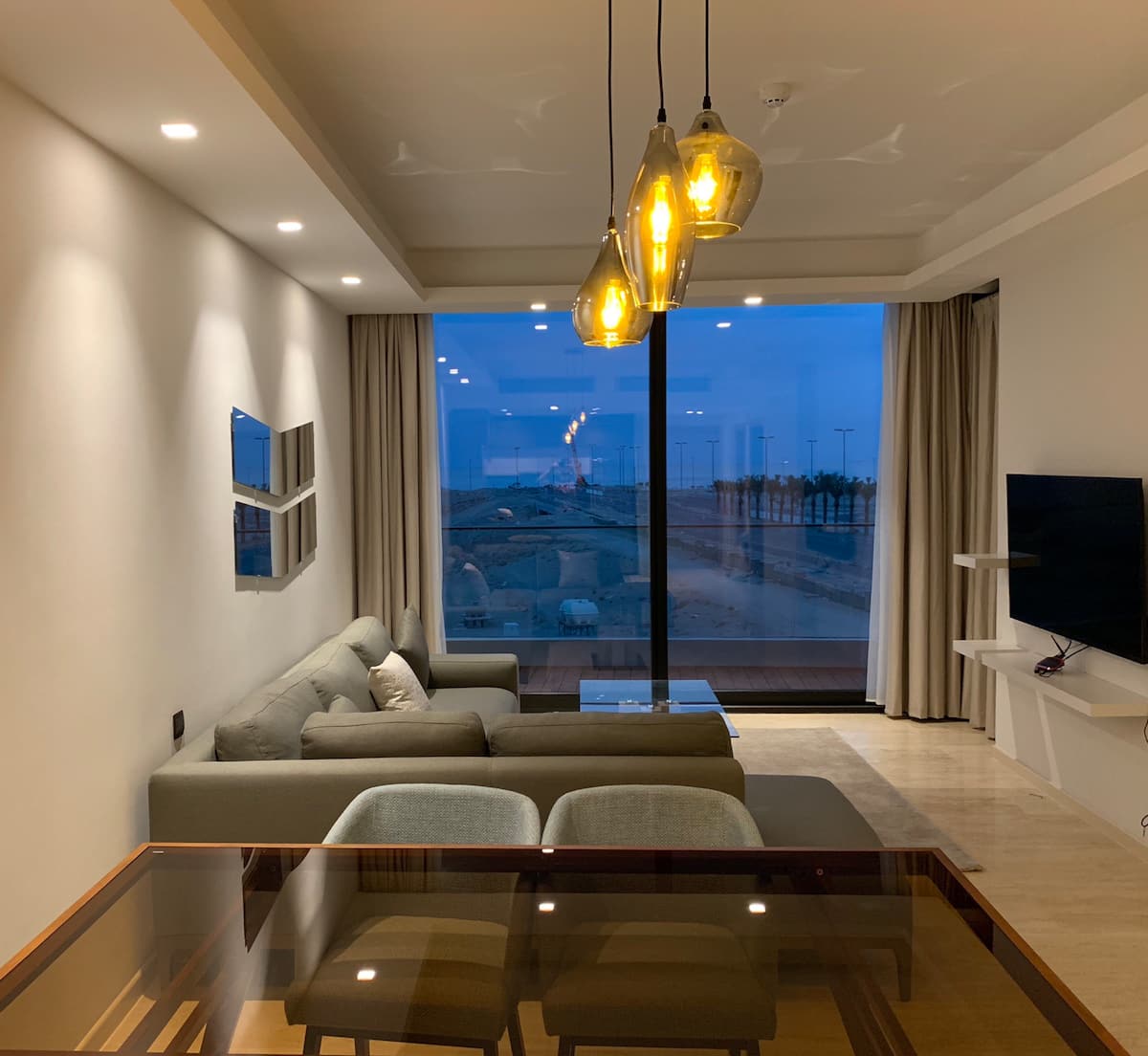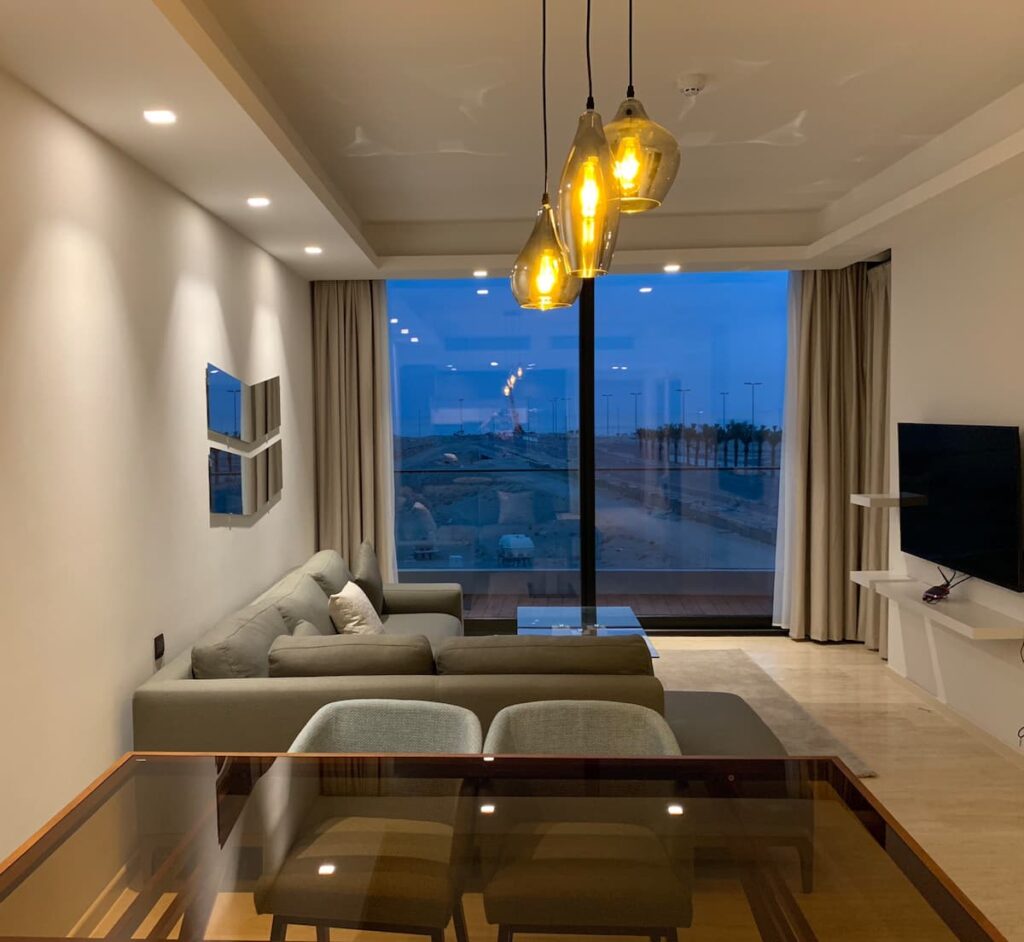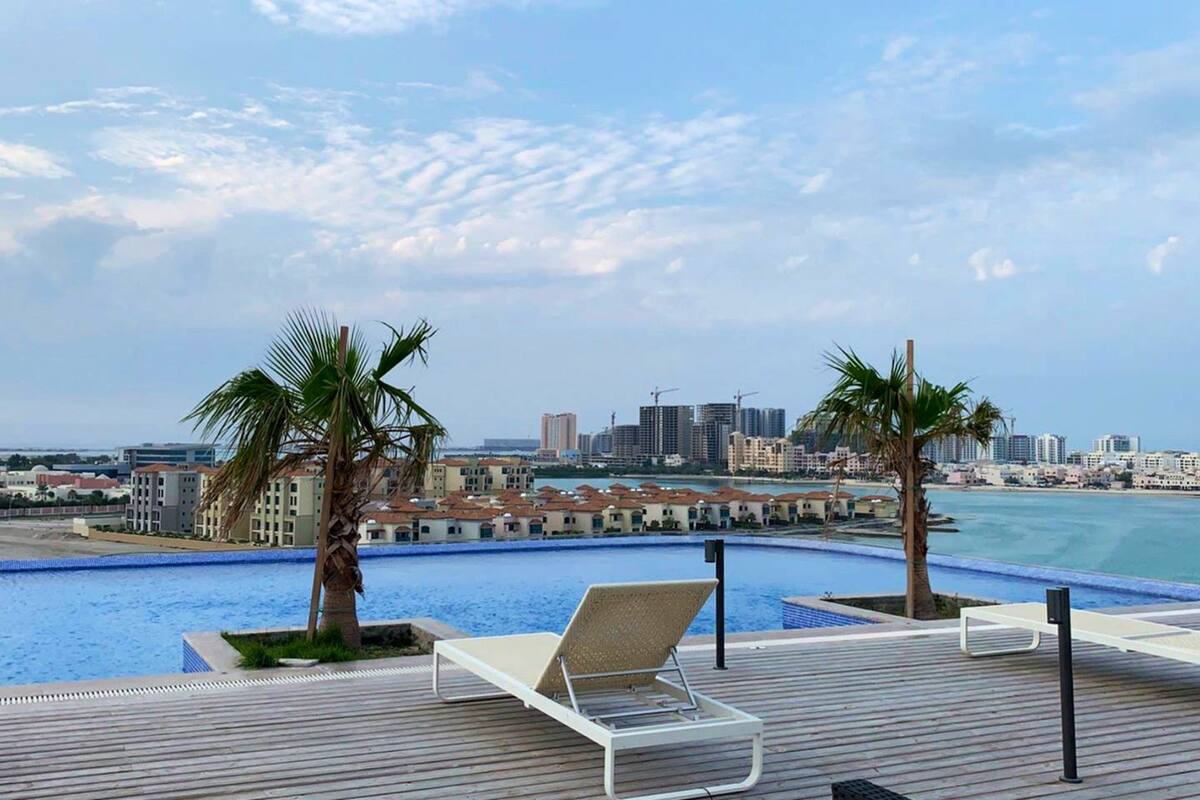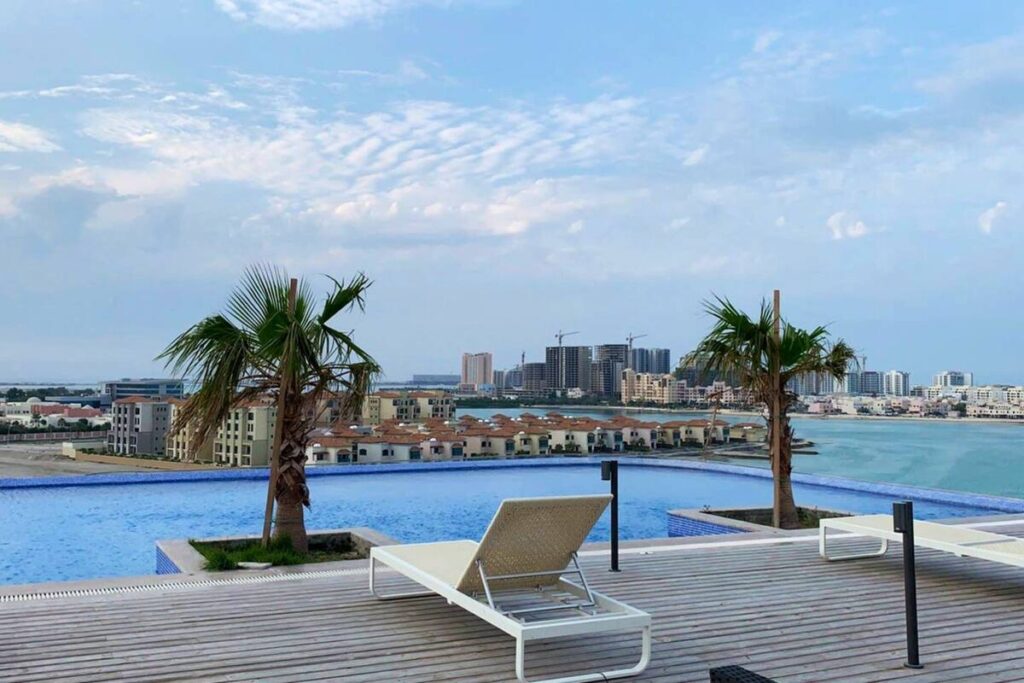 A new and fully furnished studio apartment is located at an ideal place to give you the best staycation ever! It is located in Seef which means you can be a tourist for the day and visit Bahrain Fort, the WTC, Avenues, Water Garden City, just to name a few! There's also a great pool in the building to quietly get your tan on. Get all this for BHD 20/night. What a steal of a deal!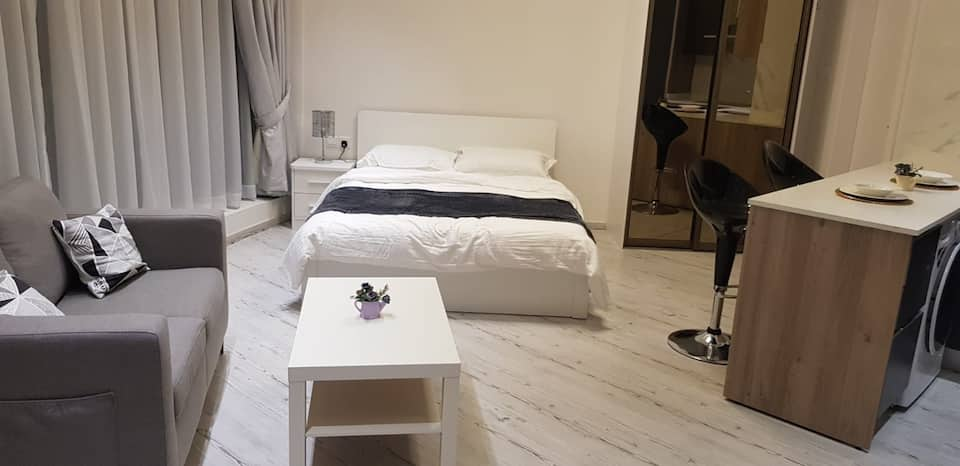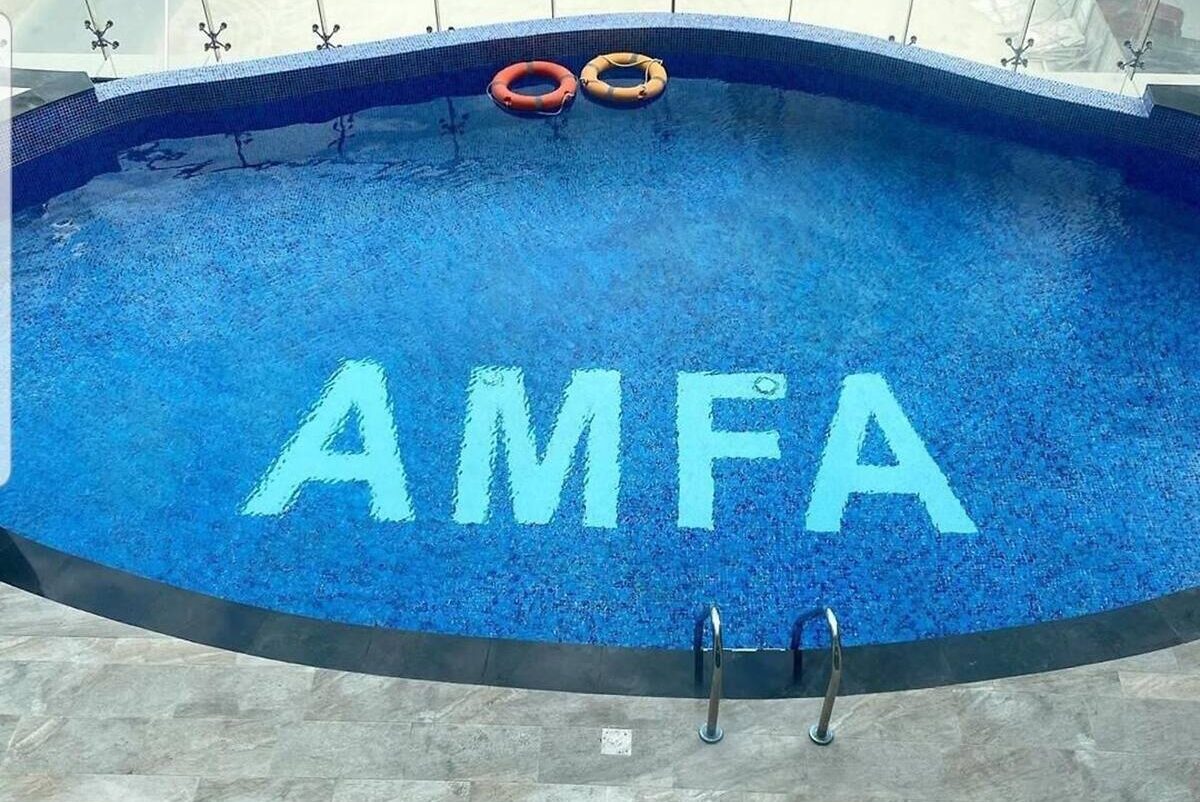 This Juffair studio apartment allows you to overlook the sea and the sky and honestly, nothing can get better than that! The building rooftop pool has this bougie lounge that doubles as the perfect spot to take your IG summer photos. There's also a fantastic gym, and indoor pool, a jacuzzi, and a sauna! Located on the 10th floor, this studio is fully furnished and has it all. All this for less than BHD 20/night. SERIOUSLY.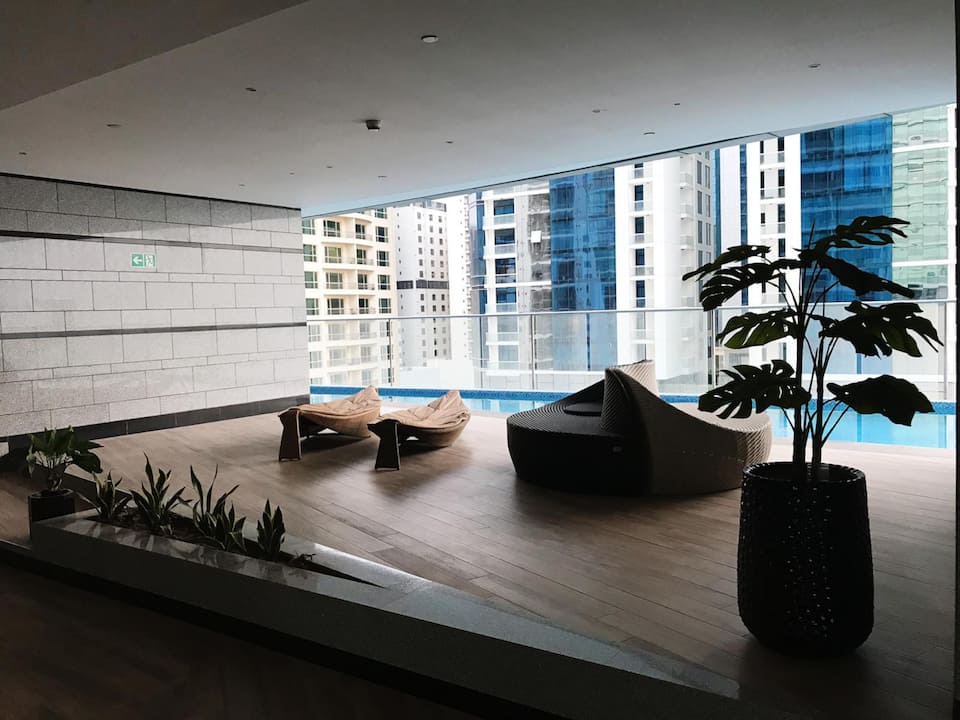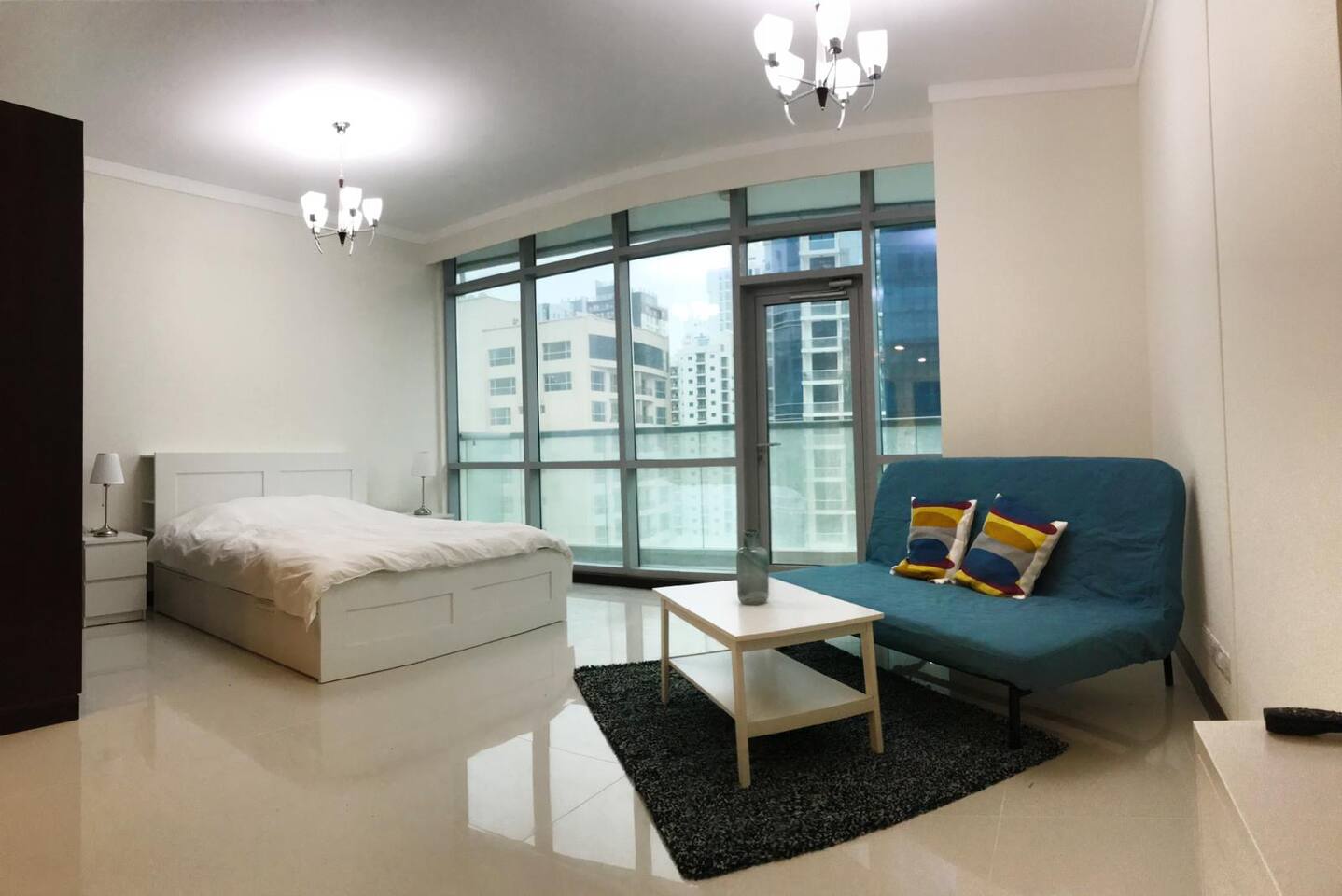 Located on the 14th floor, this apartment has got incredible views perfect for watching the sunset and is well equipped for a perfect weekend. There's an outdoor rooftop barbecue area to enjoy some grills at! With a fabulous balcony, you will surely enjoy your stay here within BHD 28/night.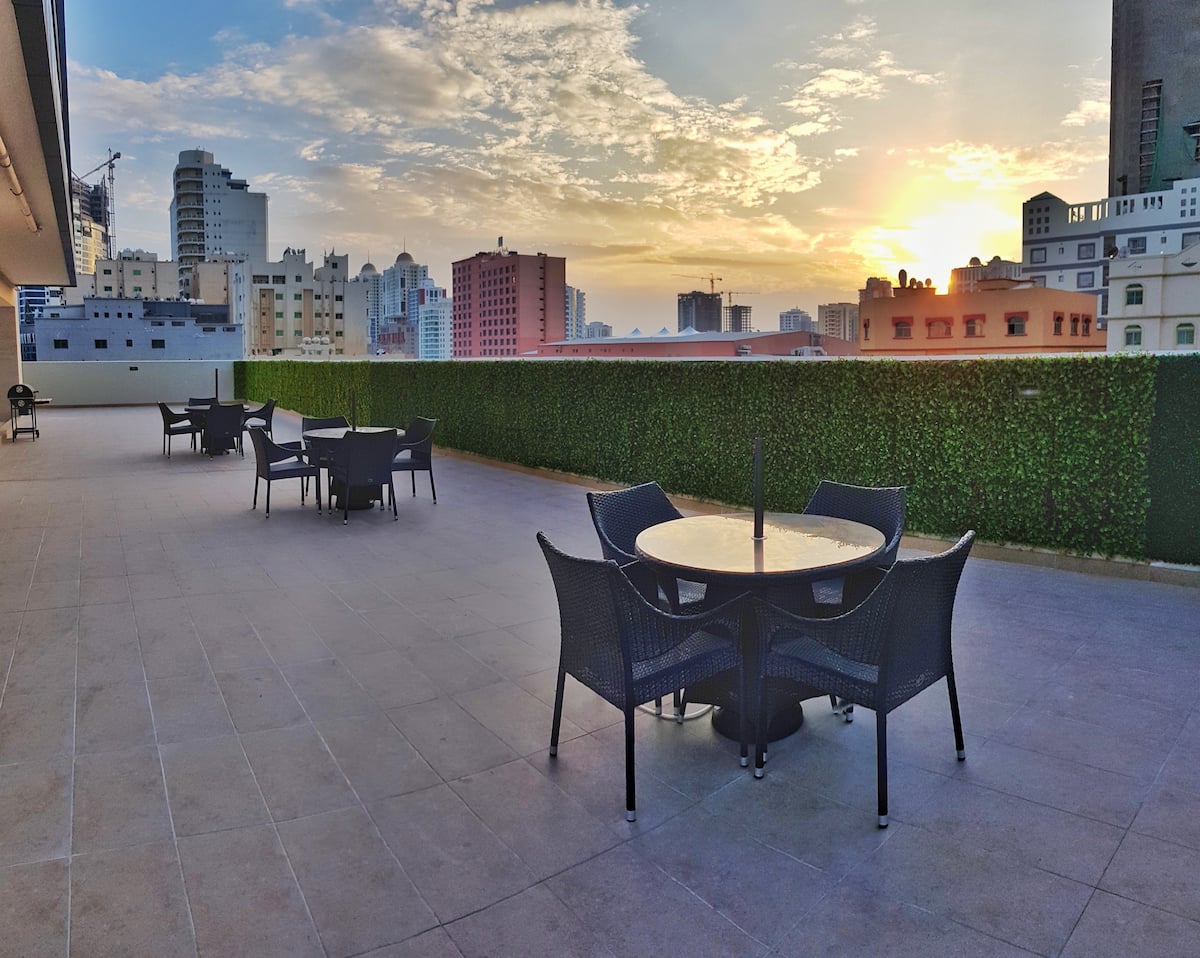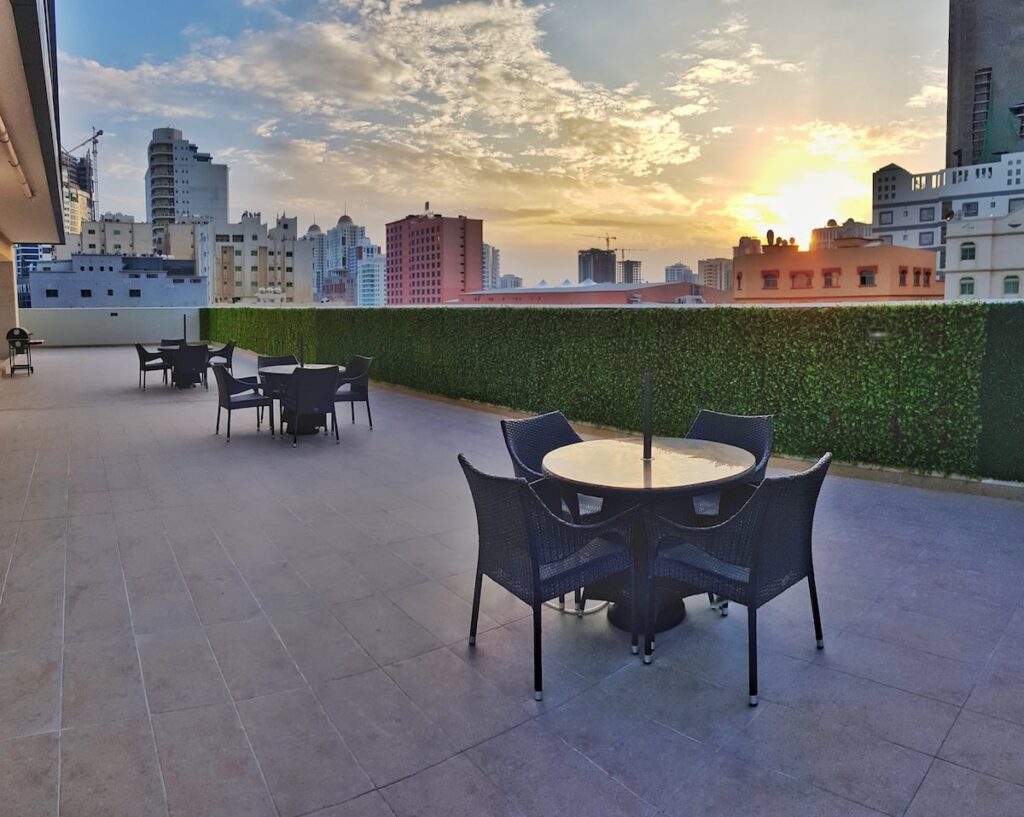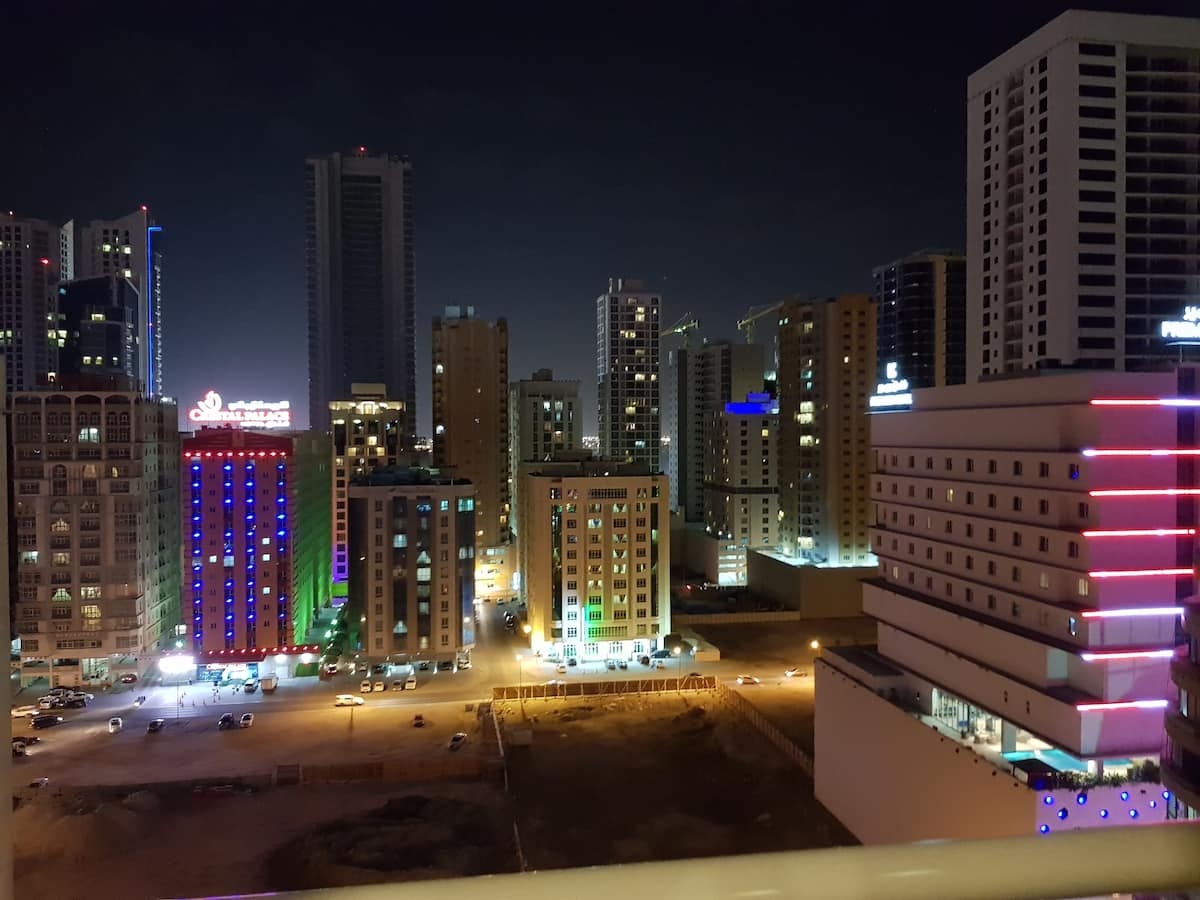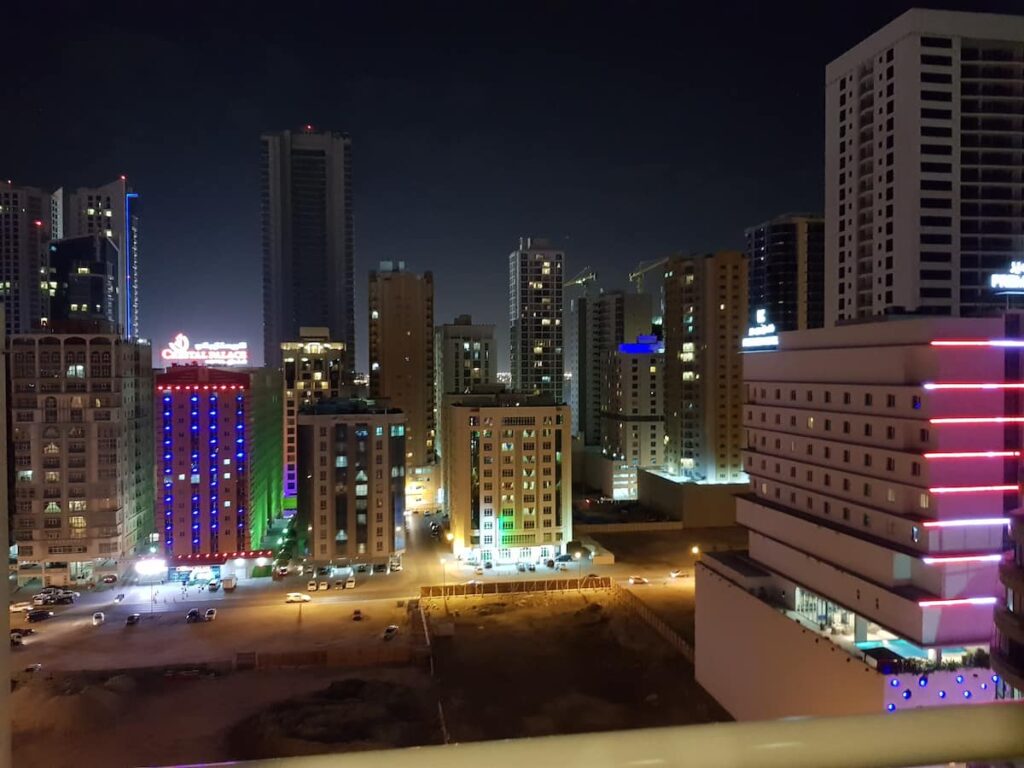 READ MORE: 7 Fun Things Around Bahrain To Cross Off Your Bucket List This Summer
READ MORE: 5 Best Pools In Bahrain You Will Want To Jump Into Right Now