100 fils Karak!
Nothing beats a small cup of boiling Karak tea for only 100 fils to enjoy on your way to school or work! If you're looking for a classic cup of Karak then you're at the right place. We asked you where your favorite Karak spots in Bahrain were and you didn't disappoint! Here is a list of your top-voted favorite Karak spots on the island.
Roti-Shoti Sarbjeet's Kitchen
A crowd favorite! Roti Shoti by Sarbjeet is a very famous spot for homemade Karak Chai that's sure to make you crave a second cup. Make sure to try it out as it earned the first spot!
Tea Break
On top of having delicious sandwiches, Tea Break is one of the best Karak spots in Bahrain. If you love karak, make sure to try theirs!
Karak Seventies 1977
Head to Seventies Karak for the perfectly balanced cup of Karak in Bahrain! Their Karak is totally worth checking out!
King Karak
No place is like Papa Kunafa in serving kunafa with a twist! Check their kunafa lollies out for smaller and easier-to-share kunafa pieces with a variety of flavors.
Tea Time
We aren't surprised that Tea Time has made it to the list! This cafeteria is a crowd favorite for its Karak and sandwiches. If you love Karak, a cup of Karak tea is always the best refreshment from them! 
Habara Cafeteria Zallaq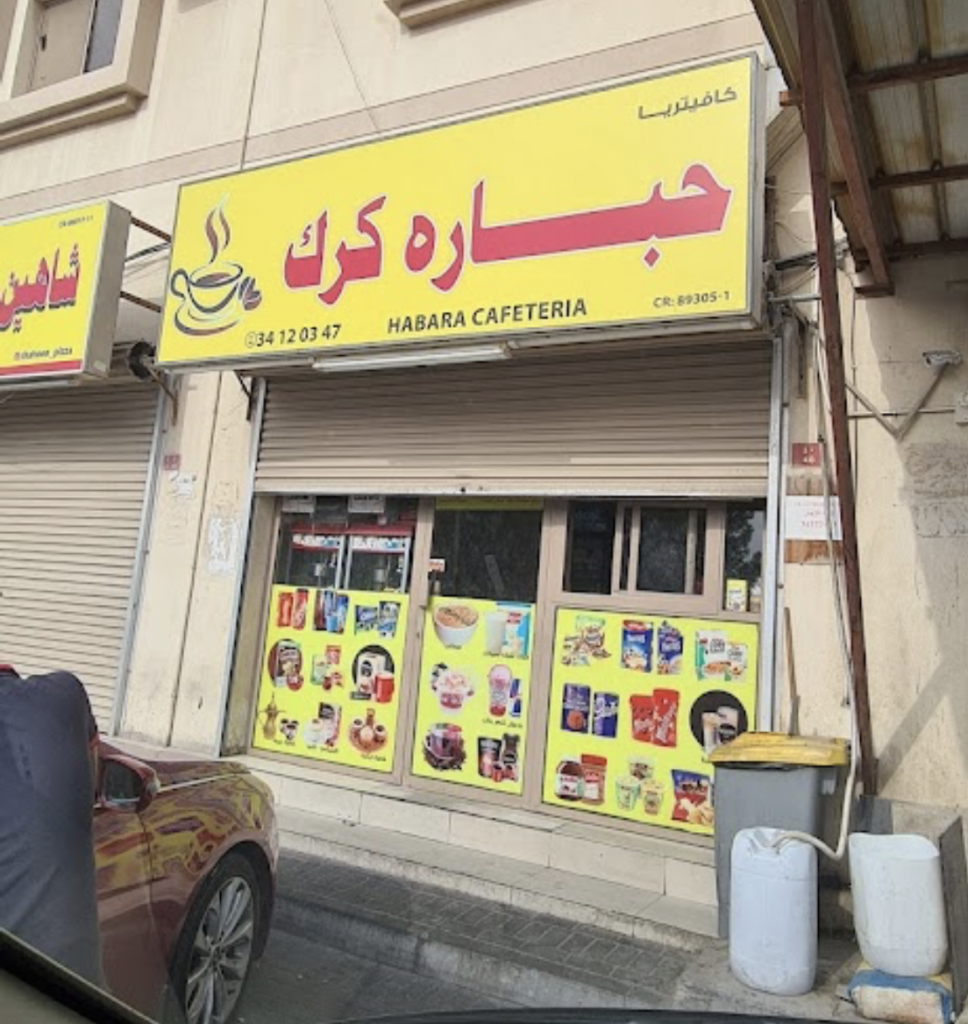 Many Karak fans drive all the way from various places in Bahrain just to get a sip from Habara Karak! If you're into rich flavor this Karak spot is for you, make sure you try it out! Here is the location on Google maps.
Krk Hut
Krk Hut is open in Riffa with lots of options to offer Karak fans! If you love to try out different variations of Karak like Saffron, then you have to try Krk Hut immediately.
Agaily & Karak
Grab your loved ones and head to Agaily & Karak for the best time around food and a full Dallah of Karak to share with your friends and family.
Lets Karak
Try out Let's Karak cup of Karak tea on your way to school or work!
Warm Karak!
READ MORE:
Reading Enthusiasts! You Need to Visit This Library & Coffee Shop In Bahrain
READ MORE:
Here Are 5 Football Courts You Can Rent in Bahrain to Play It Out With Your Friends
READ MORE:
This Bahrain-based Photographer Captures Amazing Shots of Various Birds on the Island