Construction on the Pearling Path Pedestrian Bridge is resuming!
It was announced by the Bahrain Authority for Culture and Antiquities that work on the project has continued, which connects the entire Pearling Path through a pedestrian bridge, which will quite literally link the path visibly.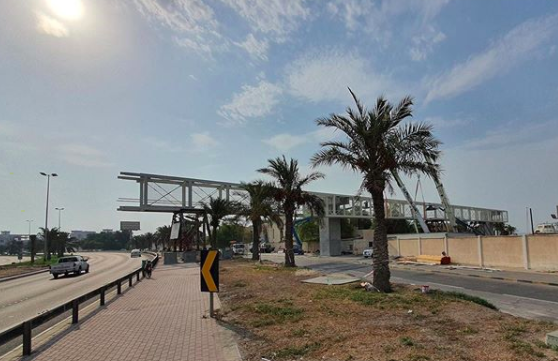 Construction began last July starting from the Bu Maher fort, extending the trail 3.5 KM into Muharraq
The Pearling Path in Bahrain is an incredible attraction, with many historical landmarks that speak to Bahrain's traditional culture and heritage. This new pedestrian bridge will be able to connect visitors to the entire path in a very accessible way.
Imagine walking to each UNESCO Heritage site easily!
This bridge is definitely a much-needed feature to make the path a much more exhilarating experience.
READ MORE: 10 Traditional Bahraini Spots You Should Know About In Muharraq
READ MORE: 10 Amazing Places You Can Actually Visit For Free In Bahrain