The new Bahrain International Airport terminal opened up earlier this year, and with it came one of the most amazing features – 2 complete art galleries. The Galleries which were set up in collaboration with the Authority for Culture and Antiquities feature a huge array of artworks by local artists for arrivals and departures to marvel at while they travel!
Additionally, the airport also features several large scale artworks around the terminal made by young, up & coming local artists! These works are a part of an art exhibition titled "Mawal" which revolves around the relationship between music, art, and Bahraini heritage. Scroll through to check them all out:
Sahar Sadiq
Sahar, also known as Starboy has a floral installation piece up called "Maryam" – according to the artist, the piece "is dedicated to my mother, my sister and my support system, my friends."
Ishaq Madan
Ishaaq Madan's piece is all about AlFidjeri folklore songs which have been an integral part of Bahraini culture! The drums, claps and movement of the music is captured in a photograph which really speaks out to the viewer!
Maryam Jamal
Maryam Jamal's piece, entitled Ya Haif, provides a look at the history of the AlFidjeri style of music. It consists of wooden panels, spray-painted and etched with ink. They feature the origins, the instruments used and the dances that go along with this style of music!
Jaffar Alhadad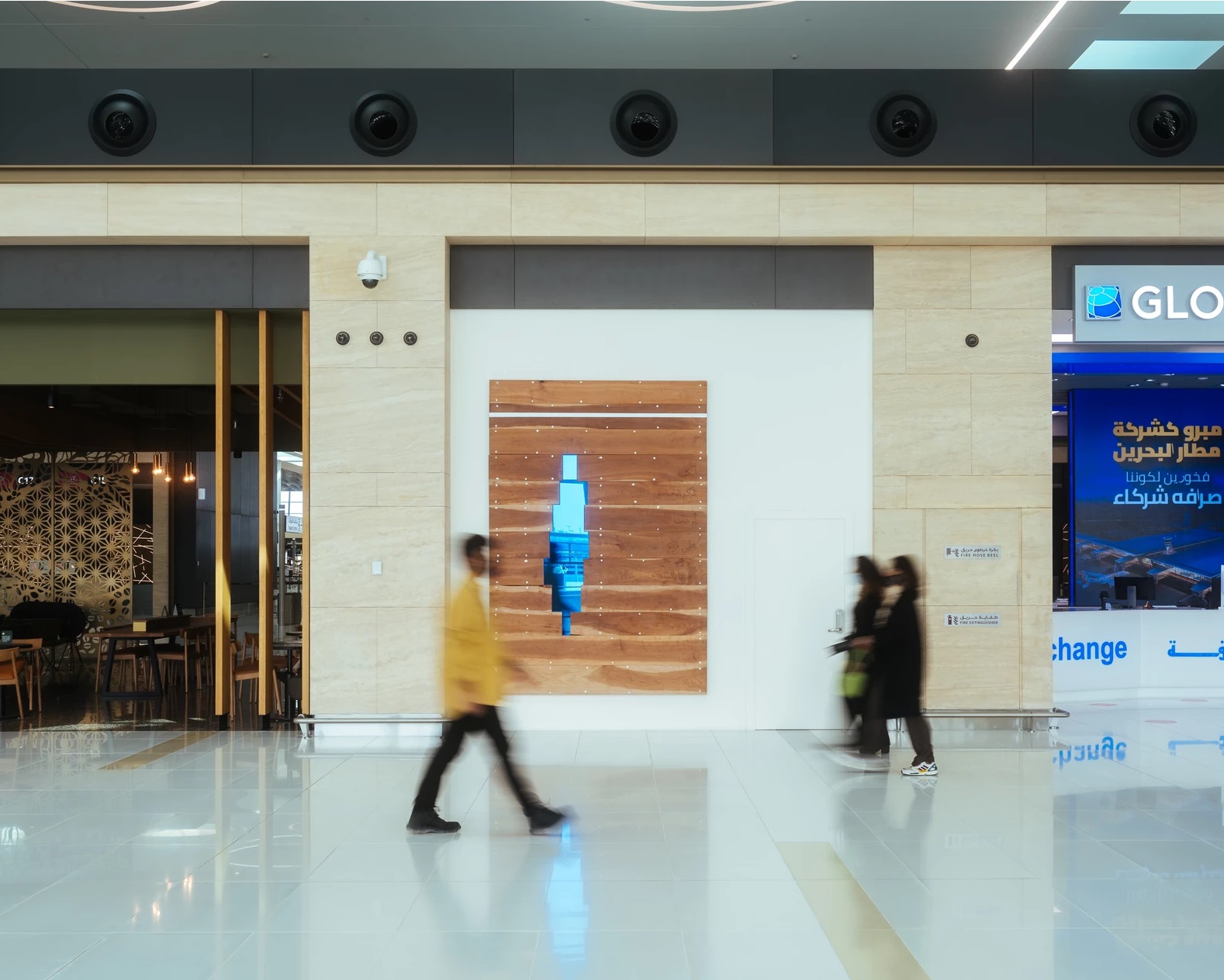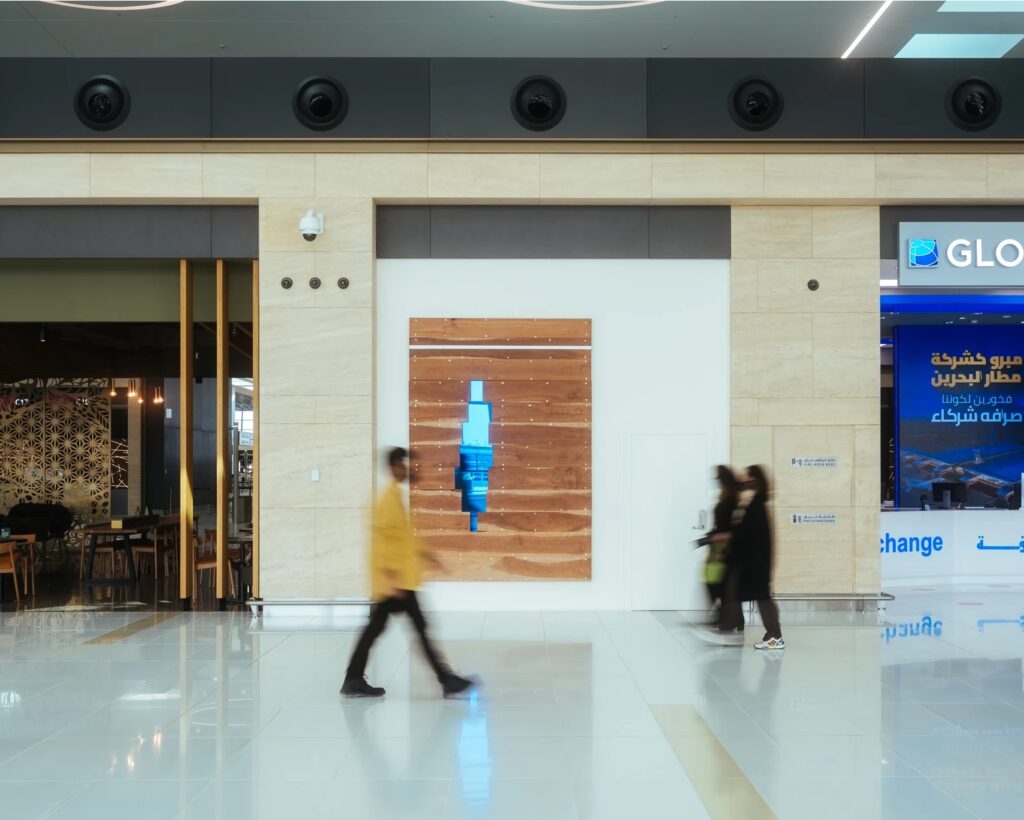 "The Calling of the Unseen" by Jaffar Alhadad reflects how AlFidjeri style of music often acted as a source of hope and comfort for the local seamen back in the day. It's a mixed-media piece that features wooden panels, mirrors and etchings. Click HERE to check out his page.
Abdulla Buhijji & Noor Alwan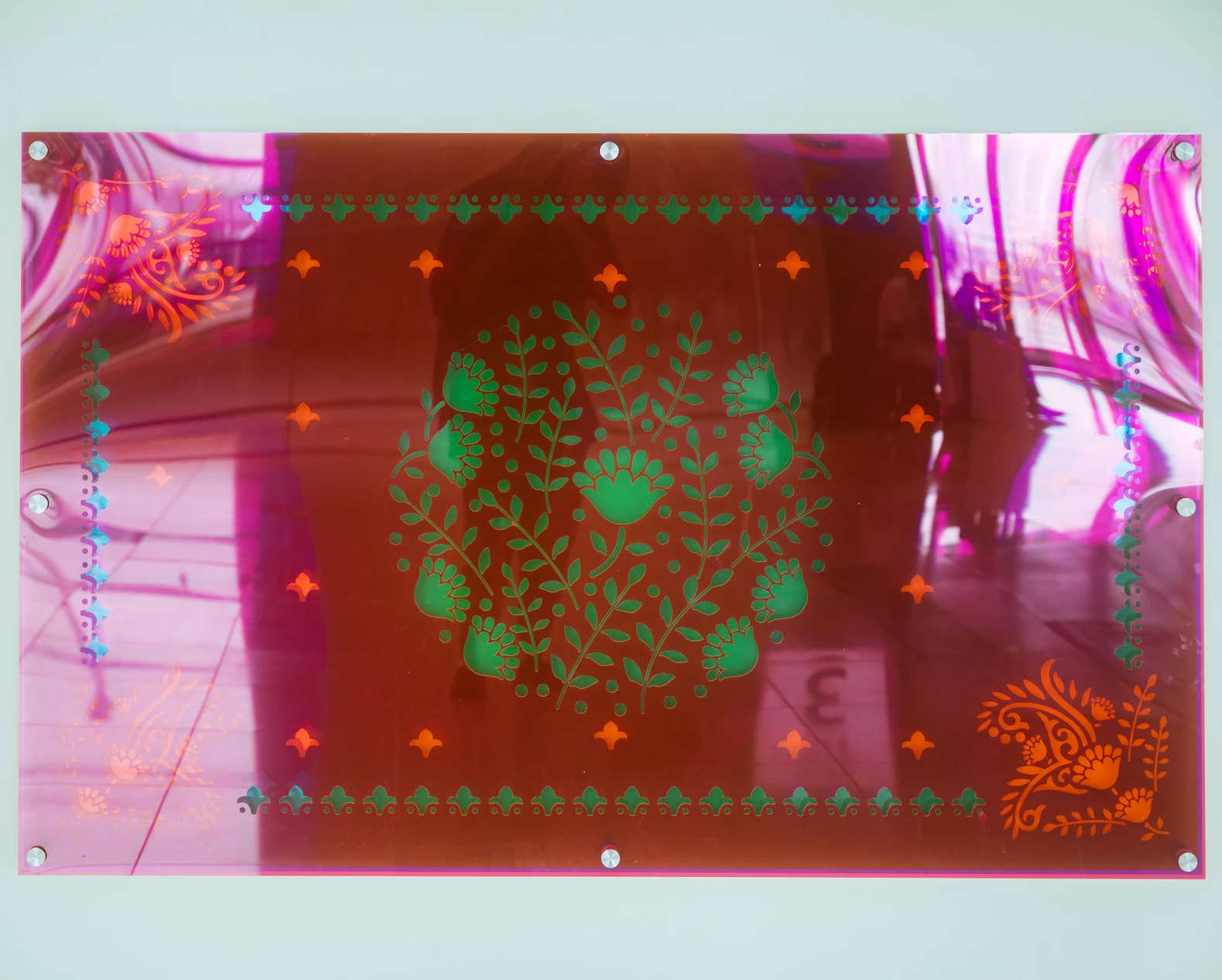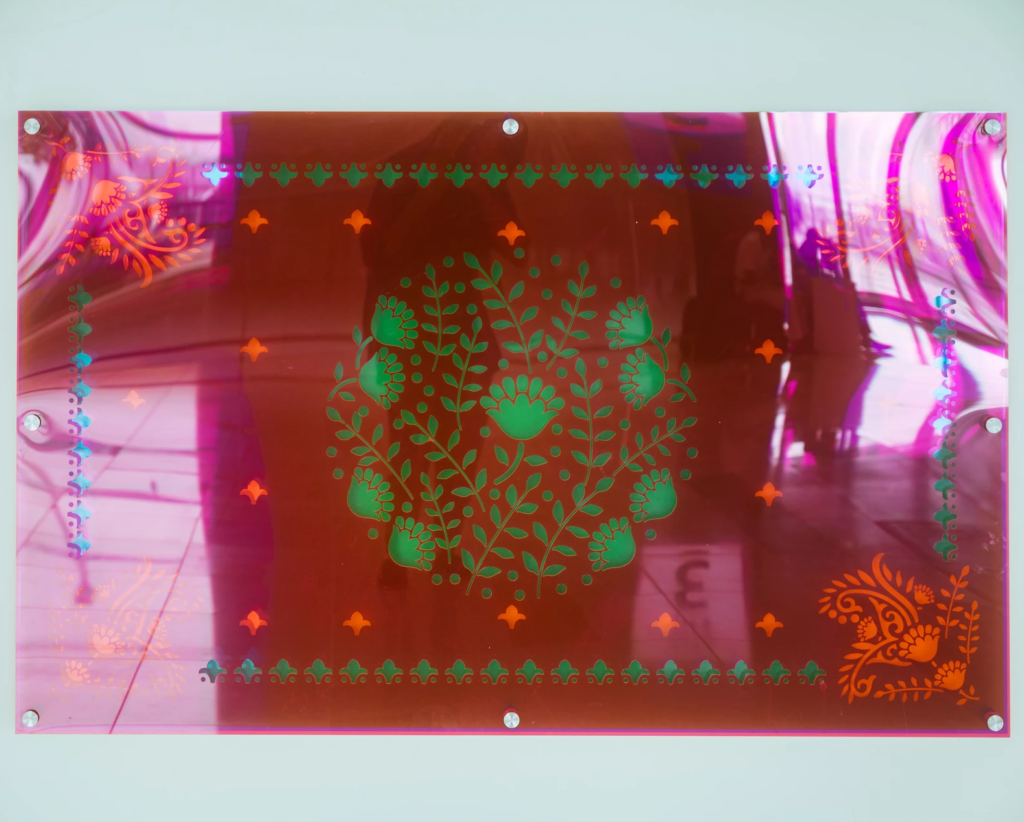 Abdulla & Noor collaborated on 3 pieces together including "Toab Toab Ya Bahar", "What(a)rainbow," and "Seven nights, two nights, and one night" – all of which are named after traditional Bahraini songs. Click HERE and HERE for their pages.
Dana Jumaan
Continuing with the ongoing theme, Dana's piece entitled Hiya Biya is a piece revolving around the folk song we all sang as children during Eid Al Adha! The piece depicts the palm plant, which kids throw into the sea, during its flight!
Bahraini talent on the rise, as always!
You can read all about the exhibition HERE
READ MORE:
Drinking Coffee In Baby Bottles Was About To Be A Trend But Bahrain Said No
READ MORE:
Forget The Pandemic, The CDC Says We Should Worry About Zombies
READ MORE:
You Can Bid To Buy The First Tweet Ever For More Than USD 2.5 Million